Not just a Bet Kenesset. A community.
Our place to
daven.
learn.
grow.

Meam Loez is the only Sephardic Anglo community in Ramat Beit Shemesh. Founded in 2007 to provide Sephardic olim with the warm and vibrant community that they were missing, it has grown exponentially over the years, serving as the heart and hub of Anglo Sephardim. In 2016, Meam Loez was privileged to move into its current beautiful building, a true Mikdash Me'at! Led by renowned talmid chacham Rav David Genish, Meam Loez provides members with all of their spiritual and communal needs.
Night Kollel and Learning Program began
Received land for our building
Moved into our new building
Morning Kollel established
Afternoon Kolllel established
Shiur Room and Beit Hora'ah built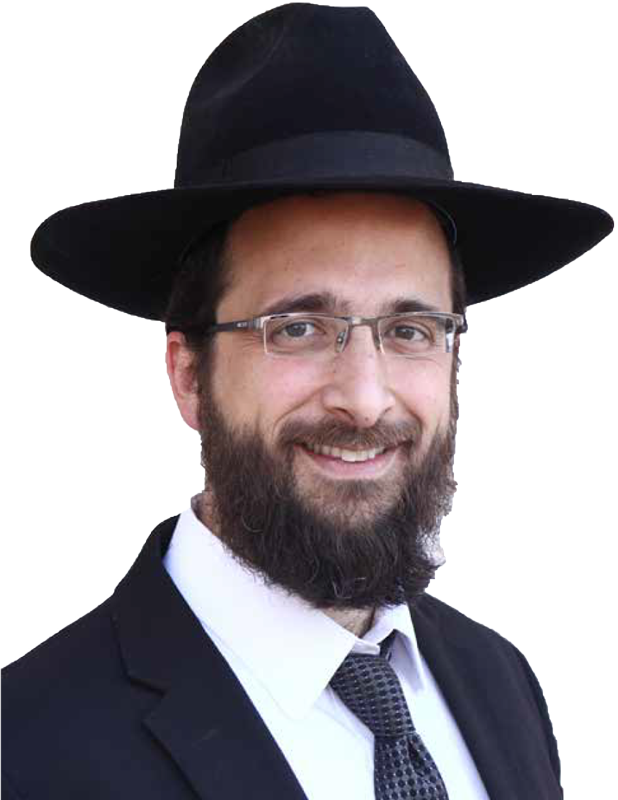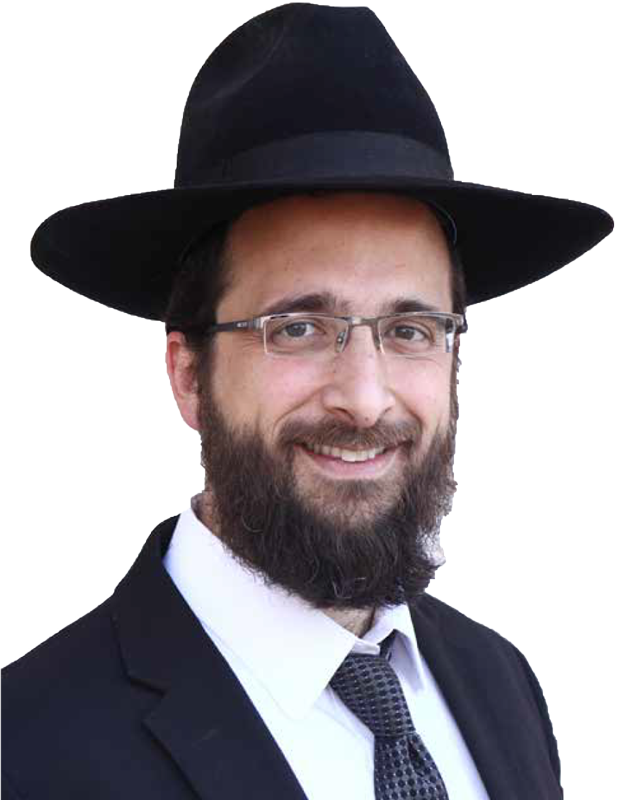 Rabbi David Genish is a Rav and posek. Originally from Los Angeles, he learned in Yad Aharon and then Yeshivat Mir, followed by the Gra Kollel. Rabbi Genish is a popular lecturer in a variety of mosdot and his shiurim are enjoyed worldwide on Torahanytime.com. Rabbi Genish, with his warm and engaging style and his devotion to the kehilla, invests his all in every member of Me'am Loez. His unique combination of personal attention and guidance makes every member of the kehilla feel personally connected.
"Rabbi Genish and R' Abuchatzira are the best in town. We couldn't ask for anyone else to lead the pack. They are always there when you need them. I love that Meam Loez accepts and loves everyone!"
"We are so grateful to live in this wonderful community with our 7 children b'H and especially for Meam Loez which is a fantastic kehilla with people who we are proud and grateful to be connected to. It is an inspiring, genuine, warm and connected community and we feel very blessed."
"Meam Loez is a true home for every Anglo Oleh. I'm amazed by the Rav's availability to us for questions on hashkafa, parnasa, halacha, chinuch etc. R' Abuchatzira is the glue of the shul taking care of every aspect of it, from young children to adults, the shiurim, the davening and always making amazing programs for us…"
"Meam Loez is home and family. R' Genish shlita and R' Abuchatzira are there for us whatever the occasion/ time, with support and dedication. I was zoche to work with them to start the Meam Loez chapter of Kinyan HaMasechta.!"
"What I like the most in Meam Loez is the cultural diversity, people coming from different places and backgrounds. We are very happy to be part of the Meam Loez family! Great people, great Torah learning and great atmosphere.!"
"Where do I begin? The tremendous support and guidance? The warmth and friendliness? The fantastic beautiful Bet Hamidrash? The interesting variety of people? The list goes on. It's just awesome."
It's easy to find a place to daven; Meam Loez is a place to belong. Centrally located in the heart of Ramat Beit Shemesh, our beautiful building has the zechut to serve as the home to thousands of hours of tefilla, Torah, chessed and community events, 365 days a year. Our Beit Kenesset is the beating heart of our community. Our weekly Kiddush, our tefillot, events, shiurim, smachot, and so much more, make it "a one-stop shop" for the spiritual and communal needs of the Torah Jew.
The sound of Torah is the sound of life.
We're proud to have Torah learning taking place within our Beit Kenesset, morning through night. Our members are spiritually nourished and uplifted through the range of shiurim and learning programs we offer. Our daily Kollelim offer an ideal framework for our Kehila Avrechim, while also providing all of our community members with top-quality chavrutot for all levels, at any time of the day.
 Sowing the seeds for our children's Torah growth
One of our major focuses as a Kehilah is investing in our children. From a young age they actively participate in the tefilot, and our exciting youth programming throughout the week offers activities for all ages, from young children through teenagers. The shul truly becomes their second home. And there is no greater nachat than when our yeshiva boys return home for Bein Hazmanim. When we see them packing our Beit Midrash, and filling it with the sweet sounds of their learning, davening and dozens of siyumim, we know that we've done it right.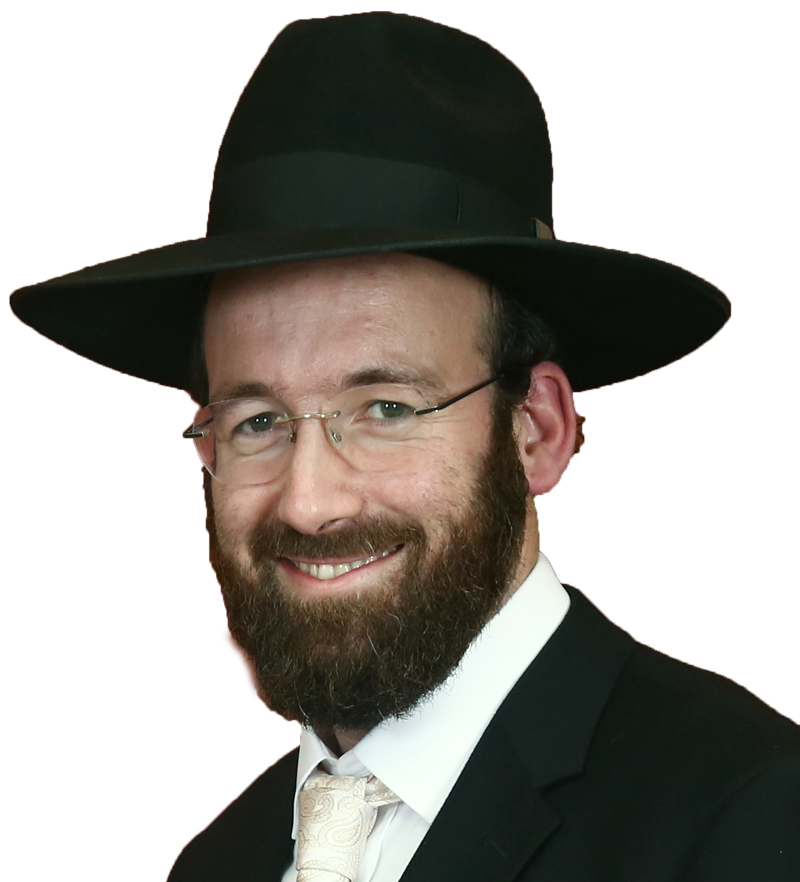 "Everyone making Eretz Yisrael their home has spiritual dreams and aspirations for themselves and their children. When the reality of everyday life in a new country hits, these dreams can fall by the wayside. At Meam Loez, we create the infrastructure to turn the spiritual goals and aspirations of our mitpallelim into reality and give them and their children the gift of actualizing their dreams."

"One does not need to stress the importance of belonging to a Kehilla for the whole family."'
"ויש לציין שקהילת מעם לועז יש בה יחוד לקהל מיוחד, ומצווה רבה לעזור ולהשתתף..."
"The Kehila caters specifically for the community of Sepharadim who come here from Chutz La'aretz. Many families found their place and receive great help, guidance and advice in all matters, according to their needs, in the way of the Torah."
"I clearly see the Siyata Dishmaya in achieving such growth and success in such a short time. I encourage all to support this important project in every way possible"
Includes times for Tefilot, Shiurim & Programs
Nachal Lachish 28
Ramat Beit Shemesh A, Israel